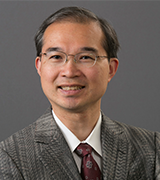 Winston Tseng, PhD, is Associate Professor of Research in the School of Public Health Division of Community Health Sciences and Lecturer in the Department of Ethnic Studies Asian American & Asian Diaspora Studies at the University of California, Berkeley. He is Associate Director of Research at Health Research for Action at UC Berkeley. He is also Visiting Associate Professor at National Taiwan University College of Public Health and teaches in its Global Health Graduate Program.
Dr. Tseng's participatory action research has focused on social determinants of health. He collaborates with underserved and immigrant communities across local, state, national, and global levels, particularly among Asian communities (e.g., Chinese, Hmong, Japanese, Korean, Vietnamese), to understand their assets and needs, and develop, test, and implement community-defined interventions and policies to strengthen their community infrastructure for improving the health and social conditions. His research focus areas has included diabetes and other chronic conditions, health literacy and health promotion, building community health infrastructure, policy development, healthy aging, and social & behavioral health.
Dr. Tseng currently serves as an advisor on the Asian American & Pacific Islander Standing Committee under the Office of the Vice Chancellor for Equity & Inclusion at UC Berkeley. He served as Chair (2012–2014) of the Community Health Planning and Policy Development Section of the American Public Health Association and continues to serve as an APHA Governing Councilor. The APHA Asian Pacific Islander Caucus recognized Dr. Tseng in 2012 for the Best Published Paper: "Reshaping Data and Research through the Affordable Care Act: Opportunities for Asian American, Native Hawaiian and Pacific Islander Health," and for his leading national health policy research to advance Asian American & Pacific Islanders. He received his PhD in Medical Sociology from UC San Francisco and his BA in Biology from Johns Hopkins University.
|Websites: Health Research for Action & Asian American & Asian Diaspora Studies|