2014 UC Berkeley Japan Studies Graduate Student Conference: Ecology X Space
ABOUT
UC Berkeley's Center for Japanese Studies, with support from the Japan Foundation, is pleased to announce its first annual graduate student conference - Ecology x Space (May 2-3, 2014).  This conference brings together prominent scholars and graduate students from all disciplines in the field of Japanese Studies to discuss the concepts of ecology and space from pre-modern times to the present. Space here not only connotes the physical, but also how one views one's position relative to others and to objects in the world.  Resisting the objectification of nature as mere symbol or metaphor, the concept of ecology insists on new modes of reading, writing, and thinking about the material environment that connects the human to the organic world. The international dimensions of ecological questions are particularly suited to considering Japan within the broader fabric of the global environment.  Within this general thematic area, we encourage submissions from a variety of disciplines that address diverse substantive topics, including comparative or cross-disciplinary studies on issues such as: natural disaster, geopolitics, human geography, agriculture, urban space and ecology, architecture and the environment, film and visual art, literary ecocriticism, environmental aesthetics, environmental history and soundscape and affect studies. 
SCHEDULE
Friday, May 2

3335 Dwinelle Hall
4:00-4:20  Registration4:20-4:30  Opening remarks
Professor Steve Vogel

, Chair, Center for Japanese Studies
4:30-6:00 PM  Keynote Speech
Professor Christine Marran

, Department of Asian Languages and Literatures, University of Minnesota, "Literature Without Us: Theorizing the Human in Contemporary Japanese Fiction"
Saturday, May 3

International House (Ida/Robert Sproul Room)9:30-10:40  Panel One
Brian Hurley

, UC Berkeley, "Racialized Ecologies: Envisioning Race Politics Through the Works of Novelist Tanizaki Jun'ichirō, Photographer Ken Gonzales-Day and Poet Bob Dylan"

Rika Hiro

, USC, "Space for the Wounded: Tezuka Osamu's Ode to Kirihito and Japan's Ecological Crisis"

Shelby Oxenford

, UC Berkeley, "Responding to 3.11: Trauma, Home, and Body in Selected Works of the Tôhoku Earthquake"
Panel Discussant: 

Professor Alan Tansman

, East Asian Languages and Cultures, UC Berkeley
10:50-12:10  Panel Two
Deirdre Martin

, UC Berkeley, "Explaining Intelligence Trajectories: The Japanese Case"

Dustin Wright

, UC Santa Cruz, "Dispossession and Anti-Base Struggle in Cold War Tachikawa"

Brad Holland and Chika Ogawa

, Harvard, "Order, Inter-Regional Mobility, and Legalized Vengeance Killing in Tokugawa Japan"
Panel Discussant: 

Professor Steven Vogel

, Political Science, UC Berkeley
12:10-1:10  Lunch Break1:20-2:40  Panel Three
Michael Craig

, UC Berkeley, "Something Between Geometry and Ecology: Ballistic Spatiality in Japanese 'Bullet Hell' (Danmaku) Shooting Games"

Xindi Qin

, Yale, "The Super-Feminine and the Feminine-Masculine Mixture: An Examination of Pleasure and Desire of Male Anime Consumer in Japan"

Aaron Jasny

, Washington University, "A Folklore of the Feminine: Nature, Folklore, and Community in Ohba Minako and Tsushima Yūko"
Panel Discussant: 

Paul Roquet

, Mellon Postdoctoral Fellow, Stanford University
2:50-3:50  Panel Four
John Leisure

, UCLA, "Vertical Resilience: High-Rise Structures and Resource Network Interaction at Nishi-Shinjuku, Tokyo, Japan"

Bonnie McClure

, University of Washington, "Religious Cosmologies in Heian and Medieval Waka"
Panel Discussants: 

Professor Dana Buntrock

, Architecture, UC Berkeley / 

Brendan Morley

, East Asian Languages and Cultures,  UC Berkeley

4:00-5:20  Panel Five
Justus Watt

, UC Berkeley, "Woodblock Prints and Spatial Imagination: Meiji Popular Culture and the Re-imagination of East Asian Geo-Political Conceptions"

Jooyeon Hahm

, University of Pennsylvania, "Pleasure Quarters: Creation of the Ambiguous Colonial Frontier in Korea, 1876—1945"

Michael Thornton

, Harvard University, "A Capitol Orchard: Botanical Networks and the Production of Urban Space in Meiji Sapporo"
Panel Discussant: 

Professor Dan O'Neill

, East Asian Languages and Cultures, UC Berkeley
5:30  Conclusion
ABSTRACTS
Keynote Talk
Professor Christine Marran, Literature Without Us: Theorizing the Human in Contemporary Japanese Fiction
Humanists have a new conceptual darling and her name is "Anthropocene." The term was first introduced by atmospheric chemist Paul Crutzen and has since been a critical framework for analyzing the impact of climate change in a variety of disciplines and media forms. What does this eagerness to herald a new geologic age suggest? Should we engage this term in the humanities or leave it to the geologists? In this paper, I interrogate the concept of the anthropocene for literature and area studies, with a focus on Japanese fiction.
Panel One
Brian Hurley, Racialized Ecologies: Envisioning Race Politics Through the Works of Novelist Tanizaki Jun'ichirō, Photographer Ken Gonzales-Day and Poet Bob Dylan
An oak tree. A fountain pen. A suburban office park. A light bulb.
These seemingly innocuous images appear to have nothing in common. Yet, the aesthetic vision of Japanese novelist Tanizaki Jun'ichirō (1886-1965) and Mexican-American photographer Ken Gonzales-Day (1964-) reveals them to be what I call "racialized ecologies:" dense constellations of human intercourse with cultural space that are charged with race politics, history and violence. 
Tanizaki's famous essay In Praise of Shadows (1933) describes the infiltrations of White hegemony into Japanese daily life in the forms of imported commodities: for Tanizaki, the fountain pen and the light bulb corrode the cultural bonds of non-Whites by covertly inculcating Anglo-European aesthetic standards. In Searching for California's Hang Trees, Gonzales-Day presents images of trees used for lynchings that still stand in the American West, teaching us to see a natural ecology that is not only the famously scenic material of Ansel Adams' landscapes, but also a museum of lynch mob history and unspeakable horror. 
Bringing together these vastly different critiques of White racism, my presentation considers how the works of Tanizaki and Gonzales-Day envision racialized ecologies in the most mundane objects: a tree, a pen, an office park, a light bulb. This consideration provides a context in which to approach the verbal ecology of Bob Dylan's Modern Times (2006). On the album, Dylan subtly reanimates the words of poet and Civil War journalist Henry Timrod (1828-1867), whom Alfred Lord Tennyson once called the "Poet Laureate of the Confederacy." Timrod's loyalty to the Confederacy authorized the White supremacist ideology that Tanizaki, Gonzales-Day and Dylan all opposed.  
On Modern Times, Dylan's allusions to Timrod are so delicate as to pass for merely Romantic words sung with gravelly grace. With Tanizaki's and Gonzales-Day's racialized ecologies in mind, though, the goal of my presentation is to see the history and race politics of Dylan's seemingly benign poetry, while, at the same time, still feeling the poetic appeal of his and Timrod's language, whatever the danger.
Rika Hiro, Space for the Wounded: Tezuka Osamu's Ode to Kirihito and Japan's Ecological Crisis
Kirihito sanka/Ode to Kirihito is a manga by Tezuka Osamu (1928–1989), who is often referred to as "the godfather" of the genre. Originally serialized in a monthly comic magazine from April 1970 to December1971, Ode to Kirihito is a relatively unknown medical drama by this prolific artist. It is a unique work, however, employing the new, cryptic drawing style known as gekiga ("dramatic pictures"), a genre of noir-inspired psychological story targeted at adult readership, and covers broad themes found in Tezuka's oeuvre, including science fiction, medical science, folklore, religion, urbanization, and other social and political issues. This paper specifically looks at the representations of the environmental crisis, radioactive contamination in particular, in Ode to Kirihito. It explores how Tezuka depicts this politically and socially sensitive issue in a popular pictorial narrative, how he slightly altered the content in a later version, and the possible meaning of this alteration. It also introduces contemporaneous examples of the visuals, which are comparable to Tezuka's approach.
When Tezuka wrote Ode to Kirihito in the early 1970s, he positioned radiation-contamination as an example of a man-made pollution along with other industrial pollution-caused diseases. Today, discussions of the atomic bomb and its effects along with environmental pollution are not surprising. However, major publications on environmental pollutions then neither mentioned the atomic bombs nor the studies on aftereffects including leukemia, cataracts, thyroid cancer, and other health complications caused by radiation. In Ode to Kirihito, Tezuka visualizes his interests in radiation and ecological issues as one of the prime social stigmas of the time. However, unlike Minamata or Itai-itai disease, a number of patients with the radiation sickness appear to be healthy. In this respect, Tezuka made radioactive contamination visible in a bizarre and grotesque way: humans became like dogs and were treated as animals.
Shelby Oxenford, Responding to 3.11: Trauma, Home, and Body in Selected Works of the Tôhoku Earthquake
The trauma of disaster destroys the frames by which an individual or society gauges meaning and creates narrative. Trauma changes the act of remembrance and what is remembered as established narratives reorient and shift to accommodate the new traumatic event. This creates a space for, in the words of Michael Rothberg, "dialogic interactions" between past and present, "open to continual reconstruction." Using as my case studies the initial literary responses of Kawakami Hiromi's "Kamisama2011" ["God Bless You, 2011"], Kawakami Mieko's "Sangatsu no keito" ["March Yarn"], and Takahashi Gen'ichirô's Koisuru genpatsu [Nuclear Power Plant in Love], I examine how the trauma of the triple disasters of March 11, 2011 (3.11) is translated into language and narrative through a previously historically established discourse of the body and the loss of the furusato(hometown). By closely linking the body and the furusato, I argue these texts recognize both the body and the furusato as geographically locatable entities subjected to the same events and affected sometimes in similar manner. Loss of the furusatothat cannot be otherwise expressed is expressed through the body. In using and reworking these previously established discourses, the three texts inscribe the traumatic into a narrative form that opens up a multiplicity of meanings and interpretations, and allows for a struggle over meaning. This in turn makes possible a kind of witnessing and remembering as the narratives in each act to rebuild the frames by which meaning is made.
Panel Two
Deirdre Martin, Explaining Intelligence Trajectories: The Japanese Case
Dustin Wright, Dispossession and Anti-Base Struggle in Cold War Tachikawa
Since the 1950s, the people living in the western Tokyo suburb of Tachikawa have struggled against militarism. Only one among the many bases that haunt the past and the future of this region, Tachikawa Air Base was originally built by the Japanese Imperial Army but was later absorbed into the American military empire throughout much of the cold war, becoming an important installation for the wars in Korea and Indochina. From the 1950s to the 1970s, the promise of war and dispossession—the hallmarks of any military base—provoked anti-military protests among the communities surrounding Tachikawa Air Base. 
There have been multiple phases of local resistance to the Tachikawa base, most famously in the form of the "Sunagawa Struggle," a series of anti-base expansion protests that began in 1955. Led by local farmers, the Sunagawa Struggle sought to halt the expansion of base runway onto local farmland. The Struggle united ant-base sentiments around Japan and became the most serious critique of the immense American military complex. In later decades, peace groups used the continued presence of the Tachikawa Base as a lodestone for anti-base and anti-Vietnam war protests. Local activists, labor unions, student groups, and politically aligned politicians struggled against the violence that is written into militarized spaces. Through the employment of protest records, activist newsletters, and interviews, this paper highlights the militarized condition that ignited one of the most powerful social movements in post-war Japanese history.
The spaces produced by this militarism—and the related local struggle against dispossession—provide useful and intriguing sites through which to unpack not only the complicated histories of local Japanese protest against militarism, but also to engage in a better understanding of the immense urban and spatial changes that have occurred in Tokyo since the end of World War II. While Tachikawa has been fully absorbed into the Tokyo megalopolis, its militarized character, often rendered invisible by a sense of everydayness, continues nonetheless. I argue that militarization was the main form of urbanization experienced in Tachikawa's postwar history.
Brad Holland and Chika Ogawa, Order, Inter-Regional Mobility, and Legalized Vengeance Killing in Tokugawa Japan
The aim of this paper is to understand why vengeance killing---a private form of retaliation---was institutionalized by the Tokugawa shogunate. We argue against the alternative explanations that the practice was institutionalized by the Tokugawa bakufu as a result of low state capacity (i.e. the inability to control private violence, or the inability to provide judicial and penal institutions), or as a result of blind adherence to Confucian values. Instead, we present an argument that the institutionalization (i.e. legalization and regulation) of vengeance killing was a strategic decision---given the larger political and social context---to promote stability. First, the legalization of private retaliation against a person who murdered or otherwise injured a familial or feudal superior 1) served to reinforce the social order consolidated under the early Tokugawa shoguns; and 2) allowed the bakufu to maintain (i.e. not adjust) the political institutions preventing the actualization of the three, major potential threats political order (i.e. elite infighting, elite collusion, and popular uprising). Second, the legalization of the practice, furthermore, allowed the bakufu to regulate it in a way that would promote the existing order: 1) strict constraints on the identity of the avenger and of the target of the retaliation ensured that private violence would not escalate into collective or other forms of violence that could threaten the regime's stability; and 2) the procedures for legal vengeance killing---which regulated every step of the act---were constructed in such a way as to reinforce the political and social hierarchy that provided the basis for stability throughout the Edo period.
This paper is related to space in that the institutionalization of vengeance killing was in large part a response to the political institutions in place that restricted the geographical mobility of the regional-level, military elites (the daimyo). Legalizing vengeance killing allowed private individuals to go across domains (something that was denied to the daimyo) to seek retribution for unjustified injuries to their familial or feudal superiors.
Panel Three
Michael Craig, Something Between Geometry and Ecology: Ballistic Spatiality in Japanese 'Bullet Hell' (Danmaku) Shooting Games 
This paper examines the genre of Japanese shooting video game known as "bullet hell" (danmaku, literally "bullet curtain.")  A subset of the overhead 2D shooter genre pioneered by the Cave production studio in the 1990s, danmaku games, as their name implies, take place in environments saturated with enemy projectiles.  Pulsing bullets, of diverse shapes and colors, emanate in various geometric patterns from enemies distributed throughout game space, at times threatening to envelop the entire game screen and forcing players to perform minutely tuned dodging maneuvers to survive.  The volume of these projectiles, I argue, places suggestive strain on the distinction between object and space often posited as foundational to gaming: the overlapping patterns of bullets can come to seem more like intricately mapped boundaries than operative agents; and the player's perception of game space can come to fluctuate between hyperawareness of his specific, precarious position in the game world and a more holistic recognition of the "curtain" of interlocking patters as an image.
Cognizant of such dynamics, this paper places danmaku in critical dialogue with the recent ecocriticism of Timothy Morton, as developed in his text Hyperobjects.  Morton argues that the multi-scaled phenomenality of climate change, evolution, geological change, and analogous phenomena challenges us to conceive of ecology itself in terms of what he calls "very large finitudes." For Morton, environmental processes should be understood as quantitatively vast objects interacting in manifold but limited ways with other ecological phenomena, also cognizable as objects, and qualitative ecological notions like "space," "world," and "nature" should be discarded as anthropocentric and vague.  While danmaku, on one level, seems to highlight the posthuman logic of very large finitudes—the volume of bullets always remains countable to game software, allowing players to register scores in the quadrillions of points—I argue that there remains something intractably spatial about these bullet ecologies—something spurring players to perceive them as "wholes" even in the moment of obsessively safeguarding their place amid their quantitative vastness.  In view of such perceptual fluctuations, this paper asks what danmaku may reveal about the possibility of constructing very large finitudes aesthetically.
Xindi Qin, The Super-Feminine and the Feminine-Masculine Mixture: An Examination of Pleasure and Desire of Male Anime Consumer in Japan
When female are depicted as something that epitomize men's fantasies and meet desires both unconscious and explicit, they have ascended to a level of perfection and abstraction that there are virtually no equivalence of them in the real world. This means that people would not be able to find ventilation or an alternative in the real life that could assuage their mania for the "perfect" female image created and marketed by producers of anime, video games, movies, and even advertisements. In this sense, the idea of female or feminine has been fragmented, extracted and reconstructed into a posthuman existence that caters for the needs of its audiences. In this paper, I intend to examine two archetypes of female embodiment in anime. The "super-feminine" one that features extreme traditional female traits – both biologically and psychologically; and the "mixture" one in which elements typically perceived as feminine are combined with masculine ones. By contextualizing them respectively in the social-cultural backgrounds of post-war Japan -- where bubble economy and its burst promoted the transformation of social ideology, and a myriad of sub-culture are gradually rising into power and help to shape Japanese society in unprecedented ways -- I will try to explore the particular setting that lead to the consumers' preferences and desire, which in turn constitute a counter-wave that generate impact on the production of pleasure in anime.
Aaron Jasny, A Folklore of the Feminine: Nature, Folklore, and Community in Ohba Minako and Tsushima Yūko
Nature often plays an important role in Japanese women's writing, either as the location of a primordial female essence or as a place for self-discovery. Maryellen T. Mori has shown how "[n]ature and primitive locales are posited as sites of innocence and renewal" in narratives of liberation in both western and Japanese women's writing. Folklore, too, has provided Japanese women writers with an abundance of subject matter. Rebecca Copeland notes how "the male privilege to name and control has acted against original female power," and how what has been perceived as mysterious or threatening in women has been marginalized through figures such as the serpent and the crone. By recasting mythical and folk figures, traditionally defined in terms of a patriarchal order, writers have been able to highlight the historical objectification of women and to explore new forms of female subjectivity and agency. In this paper, I will look at the way that nature and folklore are used in stories by two Japanese women writers, Tsushima Yūko's (b. 1947) "The Marsh" and Ohba Minako's (1930-2007) "Candle Fish." By comparing and contrasting the two, I hope to highlight some of the ways that natural and folkloric themes can be used to forge new forms of literary expression. 
Panel Four
John Leisure, Vertical Resilience: High-Rise Structures and Resource Network Interaction at Nishi-Shinjuku, Tokyo, Japan 
Adjacent to Shinjuku Station, Nishi-Shinjuku is known as Tokyo's "skyscraper district." It holds some of Japan's tallest buildings including the Tokyo Metropolitan Government Building (242m) and the Shinjuku Park Tower (235m). Nishi-Shinjuku is a highly visible area within Tokyo's built environment, representing not only the vertical city, but also high concentrations of human, material and financial resources. As Nishi-Shinjuku rises, it continues to be supplied by transportation, communication, water, and energy networks, which exist above and below ground levels. 
What are the advantages and risks that arise from the convergence of these multiple networks at Nishi-Shinjuku? Much attention has been given to earthquake proofing buildings, but how disaster proof are these feeder networks and circulatory systems? How are other areas that service Nishi-Shinjuku affected by increased consumption? Nishi-Shinjuku requires power generated off-site; but, how will power generating areas on the periphery be influenced by verticality at the core?
Nishi-Shinjuku serves as a site to examine the present verticality of the built environment and the influences that have contributed to its formation over time. To contemplate the significance of historical, existing, and emerging networks we propose to use resilience as a lens through which to study and weigh these network behaviors. 
In the field of ecology in the 1970s, resilience was originally proposed to describe a complex systems ability to absorb significant change or disturbance.  Keys to resilience are a systems ability to maintain critical relationships that enable the system to function. In the case of Nishi-Shinjuku, we are particularly interested in identifying the extent to which the built environment supports and maintains an extended number of networks and the degree to which these networks respond to changing circumstances, shocks or stresses.  
Finally, inherent to the notion of resilience is the acceptance that disruption may occur and result in significant change—in the instance of Nishi-Shinjuku we examine how networks and the city fabric adapt to disruption. In addition, we project a set of speculative futures for Nishi-Shinjuku that takes into consideration the increased presence of one or more. 
Bonnie McClure, Religious Cosmologies in Heian and Medieval Waka
With the rise of a new Japanese tradition of recluse literature in the early medieval period came a decentralization of literary production, which up to this point had been mostly confined to the capital of Heian-kyō. Where the deep mountains had been largely depicted either as a distant backdrop or as an idealized environment filtered through the poetic imagination, they now became places described in vivid and intimate detail and a realm associated both literally and metaphorically with the poet-monk's commitment to his practice of literature and Buddhism. 
Saigyō (1118-1190), Japan's first major recluse poet, repeatedly describes the deep mountains in terms that carry a multitude of metaphysical overtones. This paper will explore the roots of the cosmological mapping of mountains in Saigyō's day by tracing how waka portrayals of mountains develop from the early days of Japanese poetry to the transition point between the late Heian era and the early medieval period. Elements of imported Chinese cosmology can be seen mixing increasingly with indigenous Japanese elements, resulting in a unique convergence of systems in the mapping of the mountain realm within the physical and metaphysical universe.
The indigenous cosmology of Japan, in which mountains are seen as the domain of the kami and boundaries between mountain and village realms are carefully honored, has been described as horizontal because it views the world in terms of a single plane marked out into territory controlled by different entities. Influences from Chinese cosmology, on the other hand, are colored by the dualistic systems of Taoism and Buddhism. In these dualistic cosmologies, which can be described as vertical since they involve the concept of other and higher planes of existence, mountains again hold a special place as the closest possible point to the divine. I will trace the interaction of these two systems by first briefly introducing some precedents from the Chinese recluse poetry tradition, then tracing how the portrayal of mountains in Japanese poetry changes over time from the Man'yōshū through Saigyō.
Panel Five
Justus Watt, Woodblock Prints and Spatial Imagination: Meiji Popular Culture and the Re-imagination of East Asian Geo-Political Conceptions
Japanese aggression toward China in the 19th and 20th centuries has been thoroughly documented and widely acknowledged. Less generally recognized, however, is the corresponding transformation in Japan of the Sino-centric conceptual order that positioned China as the civilizational center around which regional states revolved. The paradigm shift that accompanied the reformulation of this imagined space proved to be a critical element in the transfiguration of East Asia's political, economic, and social reality, as it served as a precursor of and in many ways a prerequisite to Japan's continental advances.
This reconceptualization was based largely in the realm of material culture. Therefore, rather than focusing on the dynamics of power politics, economic conquest, and military adventurism in an analysis of Sino-Japanese relations, this paper suggests a less dramatic, though certainly no less consequential, process. In an analysis of Meiji-era woodblock prints, I argue that the emergence of a previously unarticulated anti-Chinese public discourse contributed to an altered Japanese public consciousness that was incompatible with the long-standing notion of China as a civilizational model.
A distinct change in the form and function of Japanese woodblock prints contributed to this larger process of re-imagination. With the momentous changes of the Meiji period, including the emergence of the mass media, woodblock prints shifted thematic focus, moving away from fantasy and memorial, the long-established conventions of the medium, to a journalistic presentation and re-presentation of contemporary reality. It was in this context that woodblock prints, along with other elements of material culture, were called to service in constructing an image of Qing China as a weak and backward society incapable of competing in the modern world of powerful nation-states; a society that required the guidance of a more advanced and enlightened civilization as it proceeded along the path of modernization. This representation came to define an acceptable public interpretation of the bilateral relationship and thus served as a normative discourse invested in a process of inversion. It was this discourse that helped legitimate Japan's imperial aggression by enveloping it in a narrative of progress and benevolent paternalism, thus preparing it for public consumption.
Jooyeon Hahm, Pleasure Quarters: Creation of the Ambiguous Colonial Frontier in Korea, 1876—1945
Pleasure quarters (Japanese. yūkaku, Korean. yukwak), the once self-contained world of art and entertainment, became an integral part of the modern city. An influx of male laborers and commercial booms expanded the sex trade. When Japanese settlers migrated to Korea, prostitutes came along to satisfy the demand for recreation by the largely single male population. By 1905, red-light districts of considerable size emerged in five colonial cities: Keijo, Fuzan, Jinsen, Chinnanpo, and Genzen. In 1910, the year of formal annexation, there were four thousand Japanese licensed prostitutes operating in Korea. This number remained relatively stable throughout the colonial period, but the total number of licensed prostitutes more than tripled as Korean women joined the trade.
This paper examines the role of pleasure quarters in creating an ambiguous colonial frontier in Korea. First, this space was a frontier, because it was where Japanese and Koreans came into (intimate) contact. Moreover, these red-light districts served as the entrance and exit of colonial ports and cities, where merchants, sailors, soldiers, and migrant workers paid routine visits as they arrived and departed. Second, this space was colonial, because colonial power established authority through regulations and taxations. Third, this space was ambiguous, because the relations between the colonist and the colonized remained equivocal in spite of the clear gender hierarchy; a Korean man could enjoy the company of a Japanese prostitute. Finally, pleasure quarters manifested both macroscopic control of the space and microscopic control of the body.
The control of brothels and prostitutes is a useful case study through which to understand the larger colonial governance. This paper examines this topic by analyzing statistical data and documents produced by the residents' associations (kyoryū mindan), the Residency-General of Korea (Chōsen tōkanfu), and the Government-General of Korea (Chōsen sōtokufu). These sources will shed light upon distinct characteristics of modern pleasure quarters in colonial Korea. 
Michael Thornton, A Capitol Orchard: Botanical Networks and the Production of Urban Space in Meiji Sapporo
The environmental historiography of the colonization of Hokkaido in the Meiji period largely focuses on the transfer of science, technology and knowledge; the extraction of natural resources; and the exploitation of the indigenous Ainu as factors in the agricultural settlement of the island. Few works have focused on the environmental history of Sapporo, the newly built capital of Hokkaido. In my paper, I will explore the establishment of orchards and other botanical sites in the center of Sapporo during the first two decades of the Meiji period. In these botanical spaces, agronomists imported new varieties of fruits, vegetables and grains from other parts of Japan, East Asia, Europe and the United States. They then raised and distributed these plants throughout the city, Hokkaido and Japan. Moreover, these sites overlapped with the administrative and political geography of Sapporo, most notably in the grounds of the Hokkaido Capitol, and were often blocked off from the surrounding town. I argue that these botanical sites demonstrate that the production of Sapporo's urban space depended upon and in turn created regional, national and transnational networks of botanical exchange, scientific and physical labor, and political contests between state authorities, intellectual elites and city residents. Viewed through the lens of fruit trees, the particular history of Sapporo prompts us to reconsider the meaning of urbanization in nineteenth century Japan.
SPEAKER BIOS
Professor Christine Marran

, University of Minnesota, Asian Languages and Literatures  
     Christine Marran is an associate professor in Japanese literature and cultural studies at the University of Minnesota. Her first book, Poison Woman: Figuring the Transgressive Woman, investigates the powerful icon of the transgressive woman, its shifting meanings, and its influence on defining women's sexuality and place from its inception in the 1870s. Marran's work since the publication of her book on gender has primarily turned to the study of the environmental aesthetics and the place of animals in Japanese literature and visual culture. She is currently completing a book manuscript on writers and filmmakers whose work represents what she calls the environmental turn in literature and culture in Japan's postwar industrial period. She argues that this turn marks a shift in writing on nature and the environment. The material world of nature as described as a system""its ecological principles that signal feedback loops and symbiotic relations""are the foundation for this new aesthetics of the environmental turn that works in the modality of the bios. She shows how, prior to this environmental turn, philosophers and writers throughout Japan's industrial history have mused about Japan and its nature plenty but this conjuring of nature has been, in the main, toward an articulation of nature for human culture""a particular insistence on nature as symbol, metaphor, or place name rather than a material environment that connects the human to the biotic world. She rethinks the literary canon and national cinema and shows that works of the environmental turn are not limited to depicting human culture in terms of ethnic or national belonging. Rather, they demand new protocols for reading and viewing that encourage an understanding of biotic relations, which include but inevitably trump ethnic and national ones. Gender continues to be an important element in her work for understanding the ways in which toxins and other material aspects of industrial culture affects bodies differently. She has also written various articles on dolphins, wolves, insects, and other creatures in literary and visual culture.


Brian Hurley, UC Berkeley, East Asian Languages and Cultures
     Brian's research focuses on the literary and intellectual life of Japan in the 1920s-1940s. It brings together analyses of expository cultural critique and close readings of literary writing in order to understand the value of aesthetic language within a synchronic sphere of communication. This approach leads to a larger reflection on the possibility and peril of a non-teleological narrative of 1930s culture and politics. Working through these problems, his dissertation examines the writings of Yamada Yoshio, Tanizaki Jun'ichirō, Tosaka Jun, Nakano Shigeharu, Miki Kiyoshi and Yokomitsu Riichi. His article, "Toward a New Modern Vernacular: Tanizaki Jun'ichirō, Yamada Yoshio and Shōwa Restoration Thought," appeared in The Journal of Japanese Studies in Summer 2013. 
     Brian has taught courses on premodern Japanese literature in translation and modern Japanese literary language at Arizona State, and a course on Japanese Naturalism at the University of San Francisco. With the support of a Fulbright, he will be a visiting researcher at Waseda during academic year 2014-2015.



Rika Hiro

, University of Southern California, Art History
     Rika's primary field of research is Japanese art and visual culture of the 1960s and 1970s. She is currently working on a dissertation, which looks at radiation and the aftereffects of the atomic bomb in postwar period art in Japan. Before coming to USC, she co-founded the non-profit art space Art2102 of Los Angeles in historic Boyle Heights. She is a regular contributor to contemporary art magazine Bijutsu Techō, and co-curated Art, Anti-Art, Non-Art: Experimentations in the Public Sphere in Postwar Japan 1950-1970 and Radical Communication: Japanese Video Art, 1968-1988 at the Getty Research Institute (2007) and Censored at The Box (2010).
Shelby Oxenford

, UC Berkeley, East Asian Languages and Cultures
     Shelby specializes in modern Japanese literature. She received her B.A. in both Japanese and Political Science from Berkeley in 2009, completing an honors thesis focused on the role of imagination in remembering the past in selected works of Ôe Kenzaburô. She received her M.A. in Japanese from Berkeley in 2013 after completing an M.A. thesis examining the initial literary responses to the March 11, 2011 earthquake, tsunami, and nuclear accident in northeastern Japan. She is interested in representations of traumatic experience and how such experience is inscribed into language and narrative. She is especially interested the tension between the questions of what it may mean to have justice and what it may mean to have healing in the aftermath of traumatic experience.
Deirdre Martin

, UC Berkeley, Political Science
Coming soon
Dustin Wright

, UC Santa Cruz, History
     Dustin specializes in modern Japanese history. He recently returned from Tokyo where he spent the last year as Fulbright-Hays fellow at Waseda University and is currently writing his dissertation on the vibrant history of anti-military base protests in western Tokyo. The dissertation project, though firmly grounded in multiple archival sources, also incorporates interviews with activists from around Japan and draws from conceptual methodologies in critical geography and urban studies. His previous works on anti-base activism and U.S. imperialism in Okinawa have appeared in Critical Asian Studies and Sekai. In his spare time he enjoys cycling and shooing squirrels away from his tomatoes.
Brad Holland and Chika Ogawa

, Harvard University, Government
     Bradley's research focuses broadly on the relationship between private violence, order, and property rights. He studies these issues both in the context of contemporary drug trafficking and historical state building.
     Chika's main research interest concerns how incumbent and oppositional groups build and maintain alliances across central, regional, and local arenas. Her dissertation engages with this topic by examining how national-level political parties use local governments in contemporary Japan and Britain. She is also interested in the relationship between fertility decisions and welfare states, the interaction between political parties and bureaucracies from the early 20th century to today, and the political economy of advanced democracies more generally. She received her B.A.s in Comparative Politics and Japanese Studies at UC San Diego.
Michael Craig

, UC Berkeley, East Asian Languages and Cultures
     Mike tends to position his work at the intersections of visual culture, narratology, aesthetics, and ludology. His dissertation examines Japanese Role-Playing Games of the late 1990s, exploring how the videogame industry's shift towards a three-dimensional standard of game environment design resonates with the increasingly complex human-world interactions depicted in popular media narratives of the same period, notably in the genre of sekai-kei. In particular, he is interested in how the fractured narrative structures of such games may complicate videogame theory's prevailing tendency to read 3D as facilitating a player's seamless immersion in optically continuous (and thus fluidly actionable) worlds. Other interests include postwar fiction, the histories of psychology and modern philosophy, theories of the comic, and the portrayal of consciousness in the novels of Sōseki and Kawabata.
Xindi Qin

, Yale University, East Asian Studies
     Xindi's studies focus on contemporary popular culture in Japan and China, and how people with different cultural backgrounds consume cultural products. She received her B.A. in English Language and Literature from Shanghai International Studies University in China.
Aaron Jasny

, Washington University in St. Louis, Japanese Language and Literature
     Aaron's primary research interest is in writing about nature and the environment by modern Japanese writers, in particular the late-nineteenth and early-twentieth century naturalists, geographers, mountaineers, etc. who wrote about Japan's natural environment. He is interested in how writers like these may have contributed to a shift in the conceptualization of the human relationship to the natural environment in Japan at that time. His other interests include folklore studies and literary adaptations of folk tales, and the relationship/distinction between "popular" and "pure" literature.
John Leisure

, UCLA, History
     John's emphasis is on modern Japan. He is researching the emergence of middle class consumer households in postwar Japan using danchi apartment complexes as a site of social change. Prior to joining UCLA, John received a MA in Regional Studies East Asia from Columbia University and a BA in History and Political Science from the University of Southern California.
Bonnie McClure

, University of Washington, Japanese Literature
Bonnie is interested mostly in poetry, particularly the development of linked-verse poetics during the medieval and early Edo eras and the crossover between poetry and religion throughout the history of pre-modern literature. She is currently working on her M.A. thesis on a sequence of Buddhist waka by Saigyō.
Justus Watt

, UC Berkeley, History
     Justus' primary research focus is on pre-1937 Sino-Japanese relations with a concentration on the Japanese empire and cross-cultural interaction. 
Jooyeon Hahm

, University of Pennsylvania, History
Born in Seoul, and raised in parts of Korea and Japan, Jooyeon came to the United States in 2004. She earned a bachelor's degree in History and East Asian Area Studies from University of Pennsylvania in 2012, and started a doctoral program at the same institution in the same year. Now a second-year graduate student in the History department, she has done research on the public prostitution system in Japan and Korea in the early 20th century. The paper she is presenting at this conference is a variation of this research. Currently, she is working on two papers titled, "The Status of Concubine, Wife, and Women in Colonial Korea, 1910-1945" and "Politics of Illegitimacy: Motherless and Fatherless Children in the Japanese Household Registration, 1868—1945." Ultimately, she would like to study the changing legal and social meaning of marriage in the Japanese empire.

Michael Thornton

, Harvard University, History
     Michael graduated from Yale in 2010 with a degree in History. After graduating, he spent one semester as a visiting student at the University of Heidelberg, Germany, and then the spring of 2011 in Japan. He has been at Harvard pursuing a PhD since autumn 2011. His research interests focus on early modern and modern Japan, particularly Japanese urban history, with comparative interests in urban theory and modern Chinese history. His dissertation is tentatively titled "Sapporo: Building City, State and Empire, 1850-1900".
LOCATIONS
Friday, May 2, 2014 - 3335 Dwinelle Hall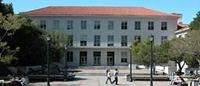 Map - Dwinelle Hall
Saturday, May 3, 2014 - Ida/Robert Sproul Room, International House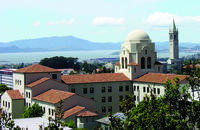 Map - International House