Dear Members of the CJS Community,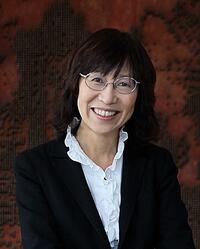 Welcome back to the new academic year on campus! A special warm welcome to first- and second-year graduate students whom we can finally meet in person! The COVID-19 situation continues to be unpredictable, but it is great to see colleagues, friends, and students on campus.
I am pleased to announce that we successfully launched the CJS YouTube channel to post our recent event recordings. For example, here are recordings from our recent CJS-JSPS International Conference, Agroecology, Sustainable Food Production and Satoyama. Recordings of our "Aspects of Japanese Studies" series are also up on the channel.
For the Fall 2021 semester, we will continue to host our events as webinars. Our first event will be The Audibility of Strangers: Music and Disparate Japanese Communities in Prewar "White Australia on September 7 by Hugh de Ferranti. This is a co-hosted event with the Tokyo Institute of Technology based on our Memorandum of Understanding with TiTech. Our first talk of the Aspects of Japanese Studies will be Nepali Migration to Japan and Korea by Keiko Yamanaka (Ethnic Studies, UC Berkeley) on September 16.
During the past academic year, strict Japanese travel regulations under the COVID-19 pandemic forced many of the CJS community members to postpone their research and study plans in Japan. I was hoping that the situation would improve by the end of the summer, but the fifth wave of the pandemic that hit Japan this summer led to the Declaration of a State of Emergency (Kinkyu Jitai Sengen) in 21 prefectures, including Tokyo, Kanagawa, Chiba, Saitama and Osaka. In addition, 12 prefectures are currently under the Semi-Emergency Coronavirus Measures (Man-en Boshi-to Juten Sochi). This is extremely unfortunate and disappointing, but we should not give up our efforts to find alternative and creative ways to continue our research.
I hope that our CJS online events and other activities will facilitate further conversations among us and promote active discussions with colleagues in Japan and other parts of the world. Let's have a good semester together!
Best regards,
Junko Habu
Chair, Center for Japanese Studies
Tomoye Takahashi Endowed Chair in Japanese Studies