U.S.-Taiwan Next Generation Working Group
Senior Advisors
Professor of Sociology Emertius
UC Berkeley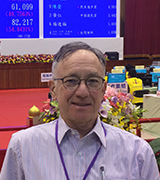 Thomas B. Gold is Professor of the Graduate School at the University of California, Berkeley, where he taught in the Sociology Department from 1981 until 2018. From 2000 until 2016 he was Executive Director of the Inter-University Program for Chinese Language Studies, a consortium of North American universities that administers an advanced Chinese language program housed at Tsinghua University in Beijing. He also served as Associate Dean of International and Area Studies and Chair of the Center for Chinese Studies at Berkeley.
Tom got interested in China as an undergraduate at Oberlin College. After graduating he taught English at Tunghai University in Taiwan. He then received a Masters in Regional Studies-East Asia and a PhD in Sociology, both from Harvard University. In February 1979, while at Harvard he was a member of the first group of American exchange students to study in China, spending a year at Fudan University in Shanghai studying modern Chinese literature. He also worked for many years as an interpreter for Chinese delegations visiting the U.S.
Prof Gold's research focuses on many aspects of the societies of East Asia, primarily mainland China and Taiwan. In the largest sense, he examines the process of the emergence of the increasingly empowered and autonomous individual and a private sphere in societies that have combined traditional and modern forms of authoritarian rule. He explores this from many angles: private business and entrepreneurship, personal relations (guanxi), popular culture, youth and the life course, non-governmental organizations and civil society.
His book, State and Society in the Taiwan Miracle (1986) is a standard work in the field, and pioneered in applying theories of dependent development and world systems to Asia. He continues to research social change in Taiwan since the end of Martial Law in 1987.
 A strong advocate of public sociology, Tom has served on the boards of many non-profits focused on Asia, as well as one that supports college access and persistence for underprivileged youth in Oakland, California, where he lives with his family.
Vice President for Academic Affairs & Dean of Faculty
Brown Professor of Political Science
Davidson College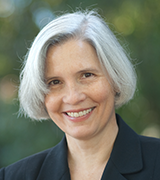 Shelley Rigger is the Brown Professor of East Asian Politics at Davidson College. She has a PhD in Government from Harvard University and a BA in Public and International Affairs from Princeton University. She has been a visiting researcher at National Chengchi University in Taiwan (2005) and a visiting professor at Fudan University (2006) and Shanghai Jiaotong University (2013 & 2015). She is a non-resident fellow of the China Policy Institute at Nottingham University and a senior fellow of the Foreign Policy Research Institute (FPRI). She is also a director of The Taiwan Fund, a closed-end investment fund specializing in Taiwan-listed companies. Rigger is the author of two books on Taiwan's domestic politics, Politics in Taiwan: Voting for Democracy (Routledge 1999) and From Opposition to Power: Taiwan's Democratic Progressive Party (Lynne Rienner Publishers 2001). In 2011 she published Why Taiwan Matters: Small Island, Global Powerhouse, a book for general readers. She has published articles on Taiwan's domestic politics, the national identity issue in Taiwan-China relations and related topics. Her monograph, "Taiwan's Rising Rationalism: Generations, Politics and 'Taiwan Nationalism'" was published by the East West Center in Washington in November 2006. She is currently a Fulbright Senior Scholar based in Taipei and Shanghai, where she is working on a study of Taiwan's contributions to the PRC's economic take-off and a study of Taiwanese youth.
Freeman Chair in China Studies
Center for Strategic & International Studies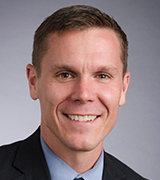 Jude Blanchette holds the Freeman Chair in China Studies at the Center for Strategic and International Studies (CSIS). Previously, he was engagement director at The Conference Board's China Center for Economics and Business in Beijing, where he researched China's political environment with a focus on the workings of the Communist Party of China and its impact on foreign companies and investors. Prior to working at The Conference Board, Blanchette was the assistant director of the 21st Century China Center at the University of California, San Diego.
Blanchette has written for a range of publications, including Foreign Affairs and Foreign Policy, and his Chinese translations have appeared in the Wall Street Journal and the Financial Times. His book, China's New Red Guards: The Return of Radicalism and the Rebirth of Mao Zedong, was published by Oxford University Press in 2019.
Blanchette is a public intellectual fellow at the National Committee on United States-China Relations and serves on the board of the American Mandarin Society. He is also a senior advisor at Crumpton Group, a geopolitical risk advisory based in Arlington, Virginia. He holds an M.A. in modern Chinese studies from the University of Oxford and a B.A. in economics from Loyola University in Maryland.