ANNOUNCEMENT:
The Winner of The UC Berkeley Hong Yung Lee Book Award in Korean Studies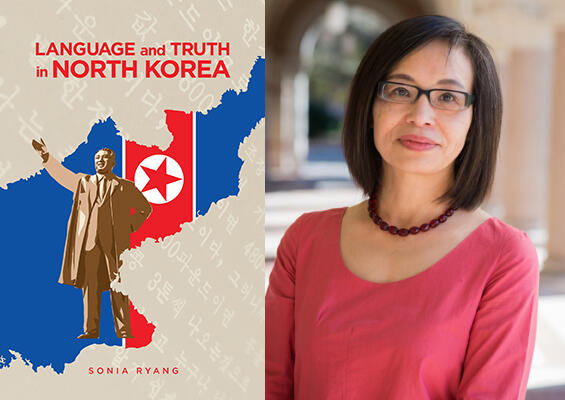 The Center for Korean Studies at UC Berkeley is honored to announce the 2023 winner of the UC Berkeley Hong Yung Lee Book Award in Korean Studies, Language and Truth in North Korea(University of Hawai'i Press, 2021), by Professor Sonia Ryang (Rice University)
Language and Truth in North Korea makes a significant contribution to the expanding scholarship on North Korea.  Prof. Ryang's bracing methodology and innovative framework sets her treatise apart from the conventional approach to the country's political culture. By focusing on the practice of language in various genres, performances, and registers, Prof. Ryang offers a distinct and imaginative interpretation of the workings of political cohesion: how state power is diffused and ingrained in the everyday linguistic tenor of life in North Korea.  It also exemplifies admirable commitment to anthropological distance—a form of sincerity that is essential to cultural analysis.
The UC Berkeley Hong Yung Lee Book Award in Korean Studies and its $10,000 prize were created to support groundbreaking research and writing that seeks to further the field of Korean Studies. A ceremony to celebrate the award and Professor Ryang's achievement will be held at UC Berkeley on February 2, 2024.
The Center for Korean Studies at UC Berkeley is deeply grateful to all the authors and publishers who participated in this round of competition. We will soon be making a separate announcement launching next year's competition, which will be open to submissions of Korean Studies books published in 2022 and 2023.