Hong Yung Lee Book Award in Korean Studies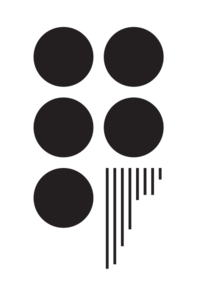 The Center for Korean Studies (CKS) at UC Berkeley is pleased to announce the establishment of the Hong Yung Lee Book Award in Korean Studies. Inaugurated in 2022 to honor the late Professor Hong Yung Lee, the Award acknowledges books (and authors) that make significant contributions to the field of Korean Studies. The competition is flexible in regards to academic discipline, and encompasses not only the conventional areas of Korean Studies (i.e., humanities, arts and media, and social sciences) but also Korean Studies texts that engage the Korean diaspora and/or comparative approaches. $10,000 will be awarded each year to the author(s) whose nonfiction English-language academic monograph demonstrates outstanding scholarly merit, research prowess, and methodological innovation. This book award was launched with the generous support of Whakyung Choi Lee.
Submission Deadlines and Details
2023 Competition Deadline: January 15, 2023
Eligibility: Korean Studies Books published in 2021 and 2022
Who Can Submit: Publishers or Authors
How to Submit: Send a digital version of the book (if available) by email to anjinsoo@berkeley.edu and/or a physical copy to the following address for consideration:
Hong Yung Lee Book Award in Korean Studies
c/o Jinsoo An
Center for Korean Studies
University of California, Berkeley
1995 University Avenue, Room 510R
Berkeley, CA 94704-2318
Review Process: All submissions will undergo a preliminary review by the Koreanist faculty at UC Berkeley. Subsequently, the Center for Korean Studies will form an independent external review committee composed of representatives from the field of Korean Studies outside UC Berkeley to review and assess the finalists' books and select the winner.
The result will be announced in the fall of 2023, followed by an award ceremony featuring a special lecture by the awardee(s)'s and an invited scholar respondent's presentation at the Center for Korean Studies at UC Berkeley.
Inquiries may be directed to: anjinsoo@berkeley.edu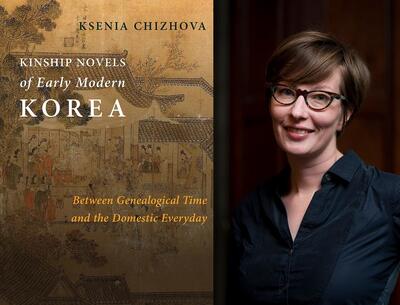 Kinship Novels of Early Modern Korea: Between Genealogical Time and the Domestic Everyday
Columbia University Press, 2021
Professor Ksenia Chizhova (Princeton University)
The lineage novel flourished in Korea from the late seventeenth to the early twentieth century. These vast works unfold genealogically, tracing the lives of several generations. New storylines, often written by different authors, follow the lives of the descendants of the original protagonists, offering encyclopedic accounts of domestic life cycles and relationships. Elite women transcribed these texts—which span tens and even hundreds of volumes—in exquisite vernacular calligraphy and transmitted them through generations in their families.
In Kinship Novels of Early Modern Korea, Ksenia Chizhova foregrounds lineage novels and the domestic world in which they were read to recast the social transformations of Chosŏn Korea and the development of early modern Korean literature. She demonstrates women's centrality to the creation of elite vernacular Korean practices and argues that domestic-focused genres such as lineage novels, commemorative texts, and family tales shed light on the emergence and perpetuation of patrilineal kinship structures. The proliferation of kinship narratives in the Chosŏn period illuminates the changing affective contours of familial bonds and how the domestic space functioned as a site of their everyday experience. Drawing on an archive of women-centered elite vernacular texts, Chizhova uncovers the structures of feelings and conceptions of selfhood beneath official genealogies and legal statutes, revealing that kinship is as much a textual as a social practice. Shedding new light on Korean literary history and questions of Korea's modernity, this book also offers a broader lens on the global rise of the novel.
About Prof. Hong Yung Lee
The late Prof. Hong Yung Lee (1939-2017) taught political science at Yale University and UC Berkeley. As Chair of the Center for Korean Studies in the formative years from the 1990s into the 2000s, he had a profound impact on the development of Korean Studies at UC Berkeley. He was also the first tenured Korean faculty member in the social sciences hired by the university. A scholar of comparative studies of East Asian politics and culture, Prof. Lee wrote numerous landmark articles about Korea in the English, Korean, and Chinese languages in addition to ground-breaking monographs about Chinese politics such as The Politics of the Chinese Cultural Revolution and From Revolutionary Cadres to Party Technocrats in Socialist China. A more detailed remembrance of Prof. Lee's life and work can be found here.