Visiting Scholar Activities
Graduate Student-Visiting Scholar Seminar Series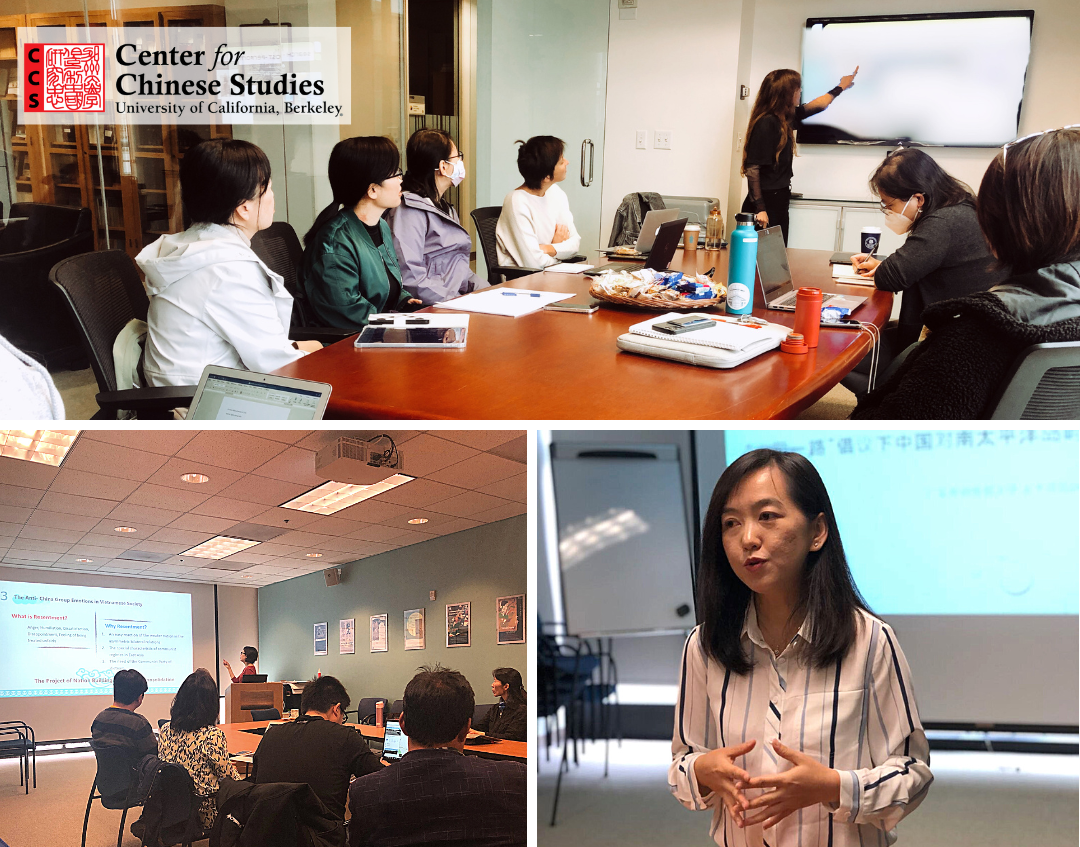 Formerly the CCS Brown Bag Seminar Series, the "visiting scholar talks" have now morphed into a workshop collaboration between current Berkeley graduate students and CCS visiting scholars.
The seminar series aim to provide opportunities for Berkeley graduate students in Chinese Studies and CCS-affiliated visiting scholars to present in-progress research projects and receive feedback from a multidisciplinary group of scholars with research interests focused on the People's Republic of China, Taiwan, Hong Kong, and the Chinese diaspora in other countries. The seminar series is currently open to Berkeley undergraduates, graduates and visiting scholars only.
If you are interested in attending the program meetings or would like to present your own research in progress, please sign up using our google form. You must be logged into your @berkeley.edu email address in order to do so!