Zack Beer: 2022 - 2023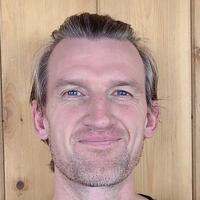 Zack Beer received a BA in Religious Studies from Stanford and an MA from Rangjung Yeshe Institute in Kathmandu, Nepal. Currently a PhD candidate in the Group in Buddhist Studies at UC Berkeley, his interest in Silk Road studies was cemented by a trip he took to Dunhuang with a Berkeley team in 2018. He is completing a dissertation focusing on secrecy rhetoric in tantric Buddhism at the interface between India and Tibet, incorporating evidence from the Tibetan collections found in the Dunhuang Library Cave.
Max Brandstadt: 2020 - 2021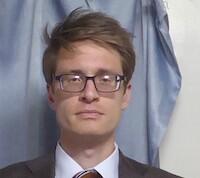 Max Brandstadt is a Ph.D. candidate in the Group in Buddhist Studies at UC Berkeley. He received his M.A. in Asian Studies in 2016 (also from UC Berkeley), and received his B.A. in Asian Studies and Classics from Bowdoin College. His dissertation focuses on the place of the Three Levels Movement in the intellectual landscape of Sui and Tang Buddhism.

Meghan Howard: 2019 - 2020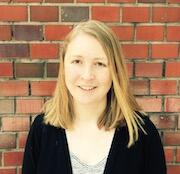 Meghan Howard holds a B.A. in Tibetan and Himalayan Studies from Harvard University (2004). Her work as a Tibetan translator and interpreter led her to Songtsen Library in Dehradun, India, where she spent four years working on a translation project involving Dunhuang materials related to the history of Tibet's imperial period (6th to 9th centuries). Her research interests center on cultural and religious exchanges between Tibet and neighboring peoples from the imperial period through the fourteenth century. She is currently writing a dissertation on Facheng 法成/Chödrup (Chos grub, d. c. 860), an influential Buddhist monk and translator of Buddhist scriptures from Chinese to Tibetan and vice versa in the important Silk Road oasis of Dunhuang.
Jon Soriano: 2018 - 2019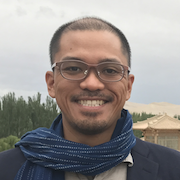 Jon Soriano is a PhD Candidate in the History of Art department at UC Berkeley, working with his advisor Pat Berger on a dissertation regarding the material culture of the Kālacakra tantra between the Gelugpa Gaden Phodrang and the Qing court. Jon has master's degrees in Asian Studies and Ethnology, and has worked for the National Palace Museum in Taipei and the Berkeley Art Museum.
His talk, Calculation and Cosmography: Formal Continuities in Buddhist Art along the Gansu Corridor,from Dunhuang to Labrang Monastery, is available on the Tang Center webcast page.