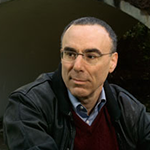 Robert H. Sharf (Interim Director)

2023-Present
Robert H. Sharf received his B.A. (Religious Studies) and M.A. (Chinese Studies) from the University of Toronto and his Ph.D. (Buddhist Studies) from the University of Michigan. He taught at McMaster University (1989-95) and the University of Michigan (1995-2003) before joining the Berkeley faculty. He works primarily in the area of medieval Chinese Buddhism (especially Chan), but he also dabbles in Japanese Buddhism, Buddhist art, ritual studies, and methodological issues in the study of religion. He is author of Coming to Terms with Chinese Buddhism: A Reading of the Treasure Store Treatise (2002), co-editor of Living Images: Japanese Buddhist Icons in Context (2001), and is currently working on a book tentatively titled How to Read a Zen Koan. In addition to his appointment in EALC he serves as Director of the Group in Buddhist Studies, Director of Religious Studies, and Chair of the Center for Buddhist Studies.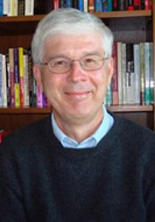 Kevin O'Brien
2013- 2022
Kevin O'Brien is the Walter and Elise Haas Chair Professor in Asian Studies and the Alann P. Bedford Professor of Asian Studies and Professor of Political Science. His interests include Social Movements, Comparative Legislatures, Local Elections, and Political Reform. He has served as Director of the Institute of East Asian Studies since July 2013.
A student of Chinese politics in the reform era, Professor O'Brien has written articles on topics such as legislative politics, local elections, fieldwork strategies, popular protest, policy implementation, and village-level political reform. He is the author of Reform Without Liberalization: China's National People's Congress and the Politics of Institutional Change (Cambridge, 1990, paperback, 2008) and the co-author of Rightful Resistance in Rural China (Cambridge, 2006). He is the co-editor of Engaging the Law in China: State, Society and Possibilities for Justice (Stanford, 2005, paperback 2010) and Grassroots Elections in China (Routledge, 2011), and the editor of Popular Protest in China (Harvard, 2008). His most recent work centers on the Chinese state and theories of popular contention, particularly as concerns "soft repression" and the policing of protest.
Prior to being named director of the Institute of East Asian Studies, Professor O'Brien chaired the Center for Chinese Studies from 2005 to 2008. He has won various grants and awards and serves on the editorial or advisory board of numerous journals, including China Journal, China Quarterly, Comparative Politics, Journal of Agricultural Change, Journal of Contemporary China, Issues and Studies, Asian Survey, Journal of Chinese Political Science, Rural China/Zhongguo Xiangcun Yanjiu, and World Politics (1999-2007). He also served on the Board of Directors of the National Committee on US-China Relations, from 1998 to 2001 and from 2002 to 2005.
---
Wen-hsin Yeh

2007-2013
Wen-hsin Yeh, Richard H. and Laurie C. Morrison Chair in History, served as Director of the Institute of East Asian Studies from January 2007 to June 2013. A leading authority on 20th century Chinese history, Yeh is author or editor of many books and articles examining aspects of Republican history, Chinese modernity, the origins of communism and related subjects. Her books include the Berkeley Prize-winning Provincial Passages: Culture, Space, and the Origins of Chinese Communism (University of California Press, 1996) and The Alienated Academy: Culture and Politics in Republican China, 1919-1937 (Harvard University, 1990). Her publication, Shanghai Splendor (University of California Press, 2007) is an urban history of Shanghai that considers the nature of Chinese capitalism and middle-class society in a century of contestation between colonial power and nationalistic mobilization. Professor Yeh served as the Chair of the Center for Chinese Studies from 1994 to 2000 and was Director of the IEAS Shorenstein Programs on Contemporary East Asia from 1996 to 1998. She is a member of the Association for Asian Studies, the American Historical Association, and has served on the Board of Commissioners at the San Francisco Asian Art Museum, among other positions. Her work has been supported by numerous prestigious extramural and UC awards, including an ACLS Senior Scholar Fellowship, a Freeman Foundation grant, a multi-year Chiang Ching-kuo Senior Scholar Research Fellowship, as well as the UC President's Humanities Research Fellowship.
---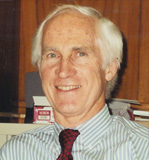 T.J. Pempel

2002-2007
T.J. Pempel, Professor of Political Science, directed the Institute of East Asian Studies from January 2002 through December 2006. As Director, he held the Il Han New Chair in Asian Studies. Before coming to Berkeley he was the Boeing Professor of International Studies in the Jackson School of International Studies at the University of Washington. From 1972 to 1991 he served on the faculty at Cornell University where he also directed the East Asia Program. A leading scholar of East Asian political science, Professor Pempel's research focuses on comparative politics, political economy, contemporary Japan and Asian regionalism. Publications include Remapping East Asia: The Construction of a Region (Cornell University Press, 2004), Beyond Bilateralism: U.S.-Japan Relations in the New Asia-Pacific (Stanford University Press, 2003), and Regime Shift: Comparative Dynamics of the Japanese Political Economy (Cornell University Press, 1998). He is co-editor of Two Crises, Different Outcomes: East Asia and Global Finance (Cornell University Press, 2015). Professor Pempel is on the editorial boards of several professional journals, and has served on various committees of the American Political Science Association, the Association for Asian Studies, and the Social Science Research Council. He is currently conducting research on various problems associated with U.S. foreign policy and Asian regionalism.
---
Frederic Wakeman

1990-2001
Frederic Wakeman (1937-2006), the former Walter and Elise Haas Professor of Asian Studies, directed the Institute of East Asian Studies from 1990 until 2001. One of the world's leading historians of late imperial and modern China, he joined Berkeley's Department of History in 1965 and taught there until his retirement in May 2006. Wakeman was a prodigious scholar, having published, edited and co-edited over thirty books in English and Chinese and authored over one hundred essays and articles that appeared in learned journals as well as popular journals such as The New York Review of Books and The New Republic. His books won such prizes as the 1987 Levenson Prize from the Association for Asian Studies, the 1987 Berkeley Prize from the University of California Press, and the Urban History Association's prize for Best Book in Non-North American Urban History published during 1995 and 1996. Upon his retirement in June 2006, he was awarded the Berkeley Citation, the university's highest honor. Professor Wakeman died after a brief illness in September 2006.
---
Robert Scalapino

1978-1990
Robert Scalapino (1919-2011), Robson Research Professor of Government, Emeritus, was the founding director of the Institute of East Asian Studies. Renowned for his work on East Asia in a career spanning five decades, Scalapino began teaching at the university in 1949 and played a singular role in cementing the university's reputation as a premier center of teaching and research on Asia. The author of more than 500 articles and 38 books or monographs on Asian politics and U.S.-Asia policy, Scalapino served as an advisor to heads of state and key policymakers around the world, including three U.S. presidents. He was a frequent visitor to the People's Republic of China, Japan, North Korea, South Korea, Taiwan and the countries of Southeast Asia and Central Asia. He twice headed an American delegation to Korea, and served as a visiting lecturer at Peking University in 1981, 1985 and 1999. Professor Scalapino retired from teaching in 1990, but remained active in political and development issues in Asia until his death in 2011.